薯片經人手鑊炒, 甜味和鹹味恰到好處, 散發出椰子, 蝦乾和香料醞釀的独特香氣。你還會發現薯片當中混合了上癮美味的豆卜(油炸豆腐泡芙)。 每個包裝袋都經過嚴緊密封, 使叻沙風味能即開即爆發, 以逹致最美味的體験。
Our perfect ridge-cut potato crisp is hand wok-fried with just the right balance of sweet and savoury flavours that coax out the simmering, distinctive aromatic scent of coconut, shrimps and spices.You will also find addictive bits of flavourful taupok (fried bean curd puff) in each bag that is diligently sealed to contain the bursting Laksa flavour for a truly gastronomical experience.
運送 Shipping
只送往香港本地
Hong Kong local delivery only
成分 Ingredients 
馬鈴薯, 椰子粉, 乾蝦, 豆腐, 叻沙, 粟粉, 薑粉, 辣椒粉, 奶粉和塩
Potato, Coconut Powder, Dried Shrimp, Bean Curd, Laksa, Corn Flour, Ginger Powder, Papprika Powder, Milk Powder and Salt
原産地 Country of Origin
星加坡 Singapore
生産商 Manufacturer
Snacky & Crisps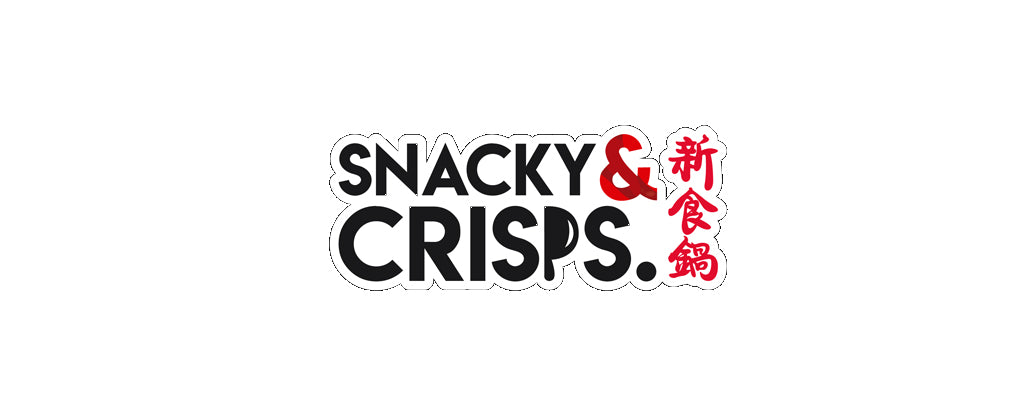 提升你的美食慾望到另一個層次
探索星加坡美味
TAKE YOUR CRAVINGS TO THE NEXT LEVEL
Discover our uniquely Singaporean flavors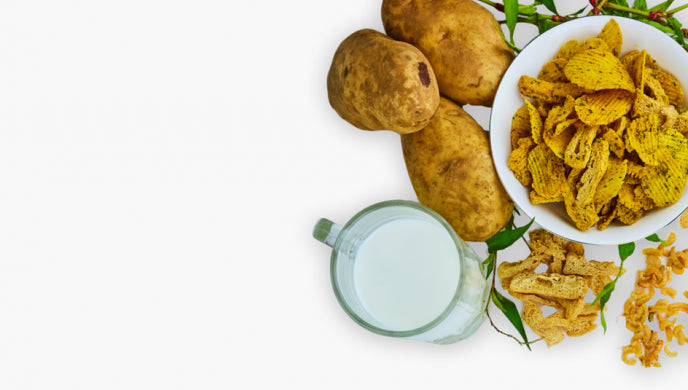 香脆叻沙薯片混合了美味的豆卜
Crunchy Laksa Potato Chips with Tofu Puffs
星加坡用心人手製作
HANDCRAFTED WITH LOVE FROM SINGAPORE

優質美食
一嚐我們使用頂級食材和用心製作的美味香脆小吃,讓您的味蕾得到前所未試的最好享受!
PREMIUM GOURMET
Give your tastebuds the best treat ever by indulging in our best delicious and crunchy snacks, made with top-notch ingredients and a heart full of love!

每日新鮮鑊炒
我們所有的零食都是每天新鮮鑊炒的!
FRESH FROM WOK, EVERYDAY
All our snacks are freshly cooked from wok, everyday! No cold machine making them with an unfeeling grip on how things should be cooked!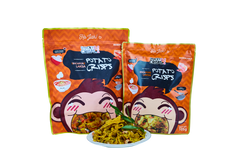 星加坡叻沙薯片
Singapore Laksa Potato Crisps