Cottage Delight 檸檬芝士醤根據傳統食譜手工製作。用上好的牛油,帶來真正的幼滑口感。
塗在新鮮的麺包和熱多士會更美味可口。
可作為甜餡餅的餡料或跟檸檬攪拌成檸檬慕斯。
也可用来醤製作烤檸檬芝士蛋糕。
沒有人工添加剤。
Cottage Delight's Lemon Cheese is a traditional recipe handmade with best butter for a truly creamy taste.
A decadent sweet spread, delicious on fresh crusty bread and hot buttered toast.
Why not try our Lemon Cheese as a filling for sweet tarts or stir through a lemon mousse for a fresh flavoured dessert.
Use Cottage Delight Lemon Cheese to create a luxury baked lemon cheesecake or steamed lemon sponge.
No artificial additives.
我們的故事

Our Story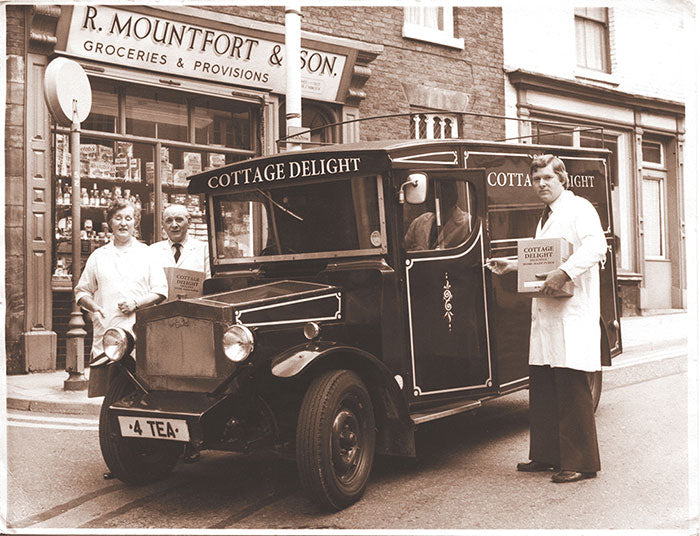 Welcome to Cottage Delight Ltd, purveyors of speciality foods since 1974.
It's incredible to think that 40 years have passed since I started out on this journey and to see how the Cottage Delight family of products and people has grown beyond my wildest dreams. Over that time I have searched for inspiration and quality ingredients from around the UK and further afield, to create foods of the highest standards. I am incredibly proud of our products, all of which deliver that home-made look and taste that customers expect from Cottage Delight.
We are firm supporters of the independent retail trade, as well as honoured members of Heart of England Fine Foods, Taste of Staffordshire, Q Guild of Butchers and the Guild of Fine Food Retailers. You can find Cottage Delight products in quality retailers including; garden centres, farm shops, tourist attractions, delicatessens, traditional grocers, fishmongers and selected department stores. Also look out for us at local fine food festivals, shows and farmers markets for the chance to sample a selection of our delicious fine foods.
Our Heritage
My passion for gourmet food began when I developed a traditional recipe all butter tablet fudge in my family kitchen, back in 1974. This is still hand whisked and cut today. The fudge sold at local farmers markets, instantly became popular and in the early eighties a small range of jams, curds, marmalades and pickles were the first jarred products to carry the Cottage Delight name. My wife Diana, hand-drew the labels and the logo, a version of which is still used to this day.
In 1987 I decided to take Cottage Delight to the International Food Exhibition at Olympia, London. The response was overwhelming and I returned to Leek with over 200 enquiries from all over the UK and abroad. I invested in commercial kitchens, producing jams, pickles, chutneys, marmalades and sauces, made in traditional open pans using small batch methods. Measuring of ingredients, packing and labelling was all done by hand – a practice we still use today.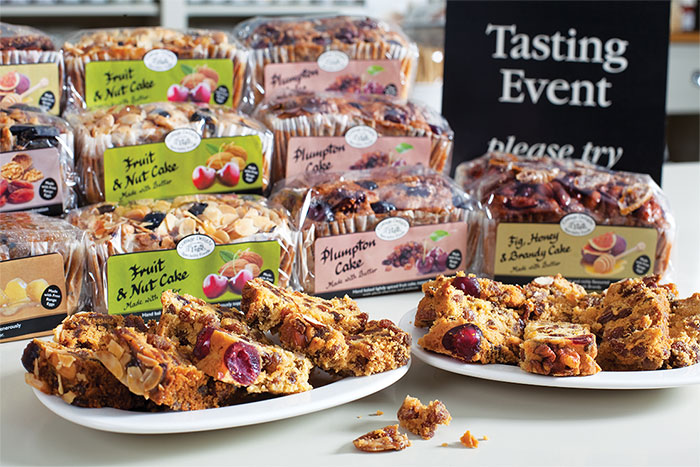 Cottage Delight Today
I am passionate about producing fine foods that everyone can enjoy. There's no greater feeling than discovering a new flavour or recipe that can be shared. Today we continue to create new products, either using traditional style recipes or innovative methods to inspire and delight, each made with fine quality ingredients. We now have over 700 speciality foods, either made by us here in the heart of the Staffordshire Moorlands, or sourced from other artisan producers across the UK and Europe. This creative process is still something I love to be part of – it takes me back to those early years.
I have recently become one of three owners of a family run brewery near Leek, which is set to further develop the Cottage Delight brand into licensed sales. I am equally passionate about my latest outright acquisition, The Staffordshire Cheese Company, based in the sleepy village of Cheddleton. The team at the dairy have been busy reviving the authentic 13th century, original recipe and traditional cheese making methods. I am very proud of our PDO (Protected Designation of Origin) certification for the Staffordshire Cheese recipe, which originates from my home village of Foxt, and we currently have two other PDO cheeses in production.
Awards
Our consistent devotion to taste and quality has been rewarded with 167 Great Taste Awards to date. Seen as the Oscars of the fine food world, products are subjected to a blind tasting by esteemed critics and food experts. It is a great honour to receive these prestigious awards.
We are also very proud to have won 5 consecutive Brammy Awards given to manufacturers of products which include the Great British Bramley Apple. Many of our chutneys and of course, our delicious Bramley Apple Sauce, contain a high Bramley Apple content. Our Fresh Pink Grapefruit Marmalade was a recent Bronze winner against over 1,000 other entries at the prestigious World's Original Marmalade Awards. I hope you enjoy discovering the wonderful products in our Cottage Delight range.
Nigel Cope
Founder