黑松露薯片含0.03%脫水松露
Black truffle flavour potato chips with 0.03% dehydrated truffle.
運送 Shipping
只送往香港本地
Hong Kong local delivery only
成分 Ingredients
馬鈴薯, 34%葵花籽油, 塩, 粟粉, 植物纖維, 調味劑, 脫水蘑菇, 脫水松露(0.03%)。不含麸質。
Potatoes, Sunflower oil (34%), Salt, Mais Starch, Plant Fibre, Flavour, Dehydrated Mushroom, Dehydrated truffle(Tuber Sestivum Vitt.) (0.03%). Gluten Free
聲稱 Claims
不含麸質。
Gluten Free
原産地 Country of Origin
意大利 Italy
品牌 Brand
艾美佳
Amica



原材料 ORIGINS
也許你不知道, 馬鈴薯一年只收穫一次。 為確保我們的産品全年365天保持新鮮, 我們只選擇西班牙, 意大利和德國的最佳歐洲供應商。 這造就了Amica Chips 独特味道。 只有清楚原材料出處, 才能使顧客安心。
Maybe not everyone knows that potatoes mature only once a year. To ensure our products are fresh 365 days a year, we select only the best European suppliers in Spain, Italy and Germany. That's where the unique taste of Amica Chips is created, because when you know where the raw materials come from then you know you can trust them.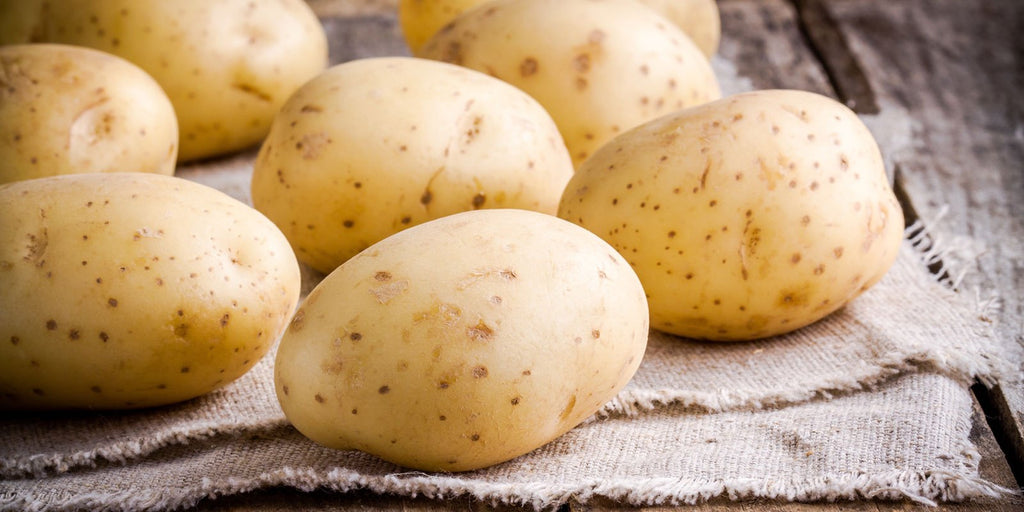 儲存 STORAGE
馬鈴薯被儲存放15°C溫度和90%濕度下, 馬鈴薯處於自然休眠保存狀態。加上在倉庫裡, 既沒有光照影響力, 也没有噪音, 能完美保持馬鈴薯香味、味道和所有精華。
The potatoes are stored, which means they are rested and conserved naturally at a temperature of 15°C with 90% humidity, in our warehouses without light sources and in absolute silence, in order to maintain flavour and taste and all sensory features intact.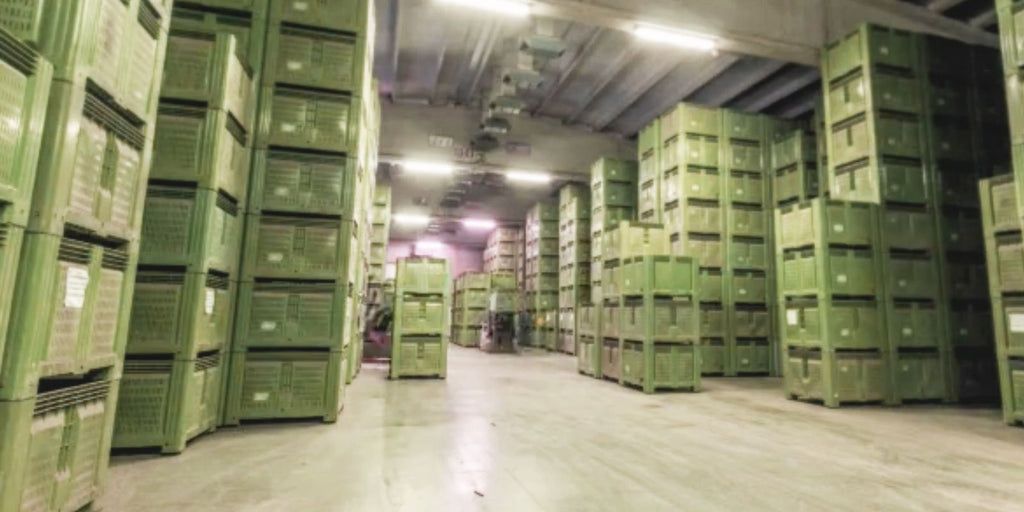 洗浄 WASHING
馬鈴薯被送入一個漏斗式斜槽, 用磨料系統去皮。 表皮不會被完全去除, 以確保薯片風味更具独特性。
The potatoes are sent into a large sized hopper where they're peeled using an abrasive system. The skin is never completely removed: it will be used to ensure the final product has a more decisive flavour.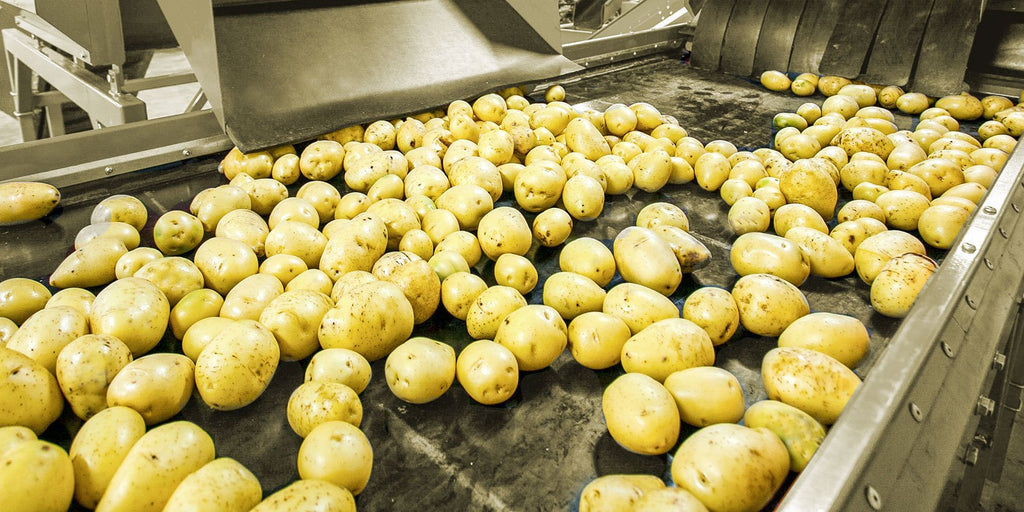 切片 CUTTING
馬鈴薯的厚度取決於産品的類型。 然後會再次洗滌以消除任何殘留的澱粉。
The potatoes are sliced. The thickness of the potato depends on the type of product: thicker slices for the Amica Dorata quality and Alfredo's, thinner for the classic Amica Trasparente. Then they are washed again to eliminate any residual starch.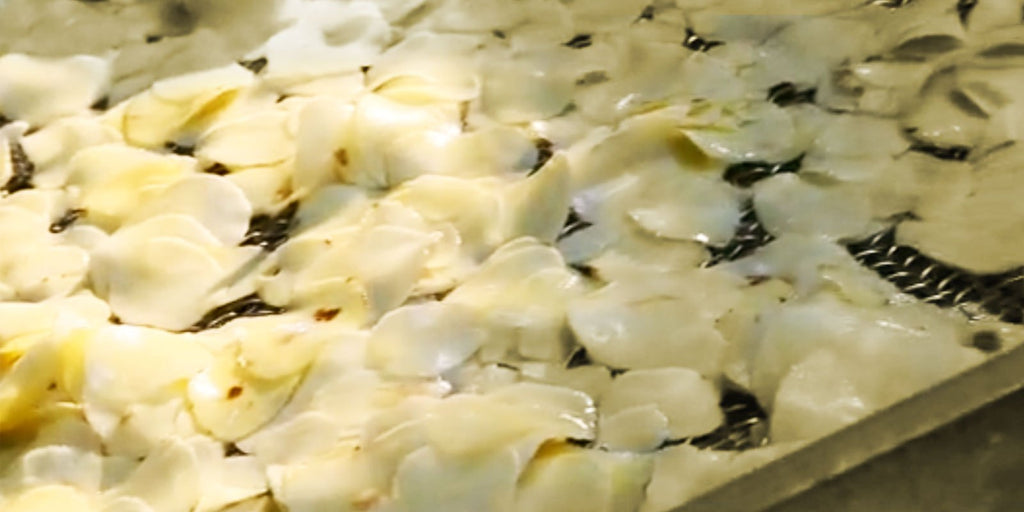 油炸 FRYING
將洗滌過的馬鈴薯切片浸入盛滿純正葵花籽油的大罐中。 油炸鍋中的溫度為180°C, 以獲得Amica芯片完美的金黃色。
The washed and sliced potatoes are immersed into a large tank full of pure sunflower oil. The temperature in the fryer is 180°C to obtain the perfect unmistakeable golden colour of Amica Chips.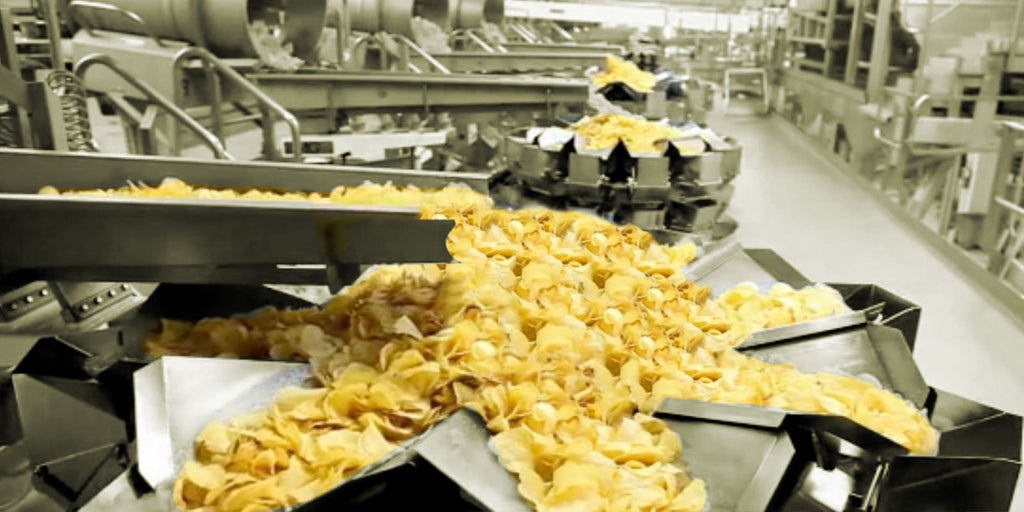 包裝 PACKAGING
等待多餘的油乾後, 馬鈴薯醃會加塩製並包裝。 現在他們已經準備好被送到顧客手上。
After being dried of excess oil, the potatoes are salted and packed. Now they are ready to set off for distribution to arrive on your table.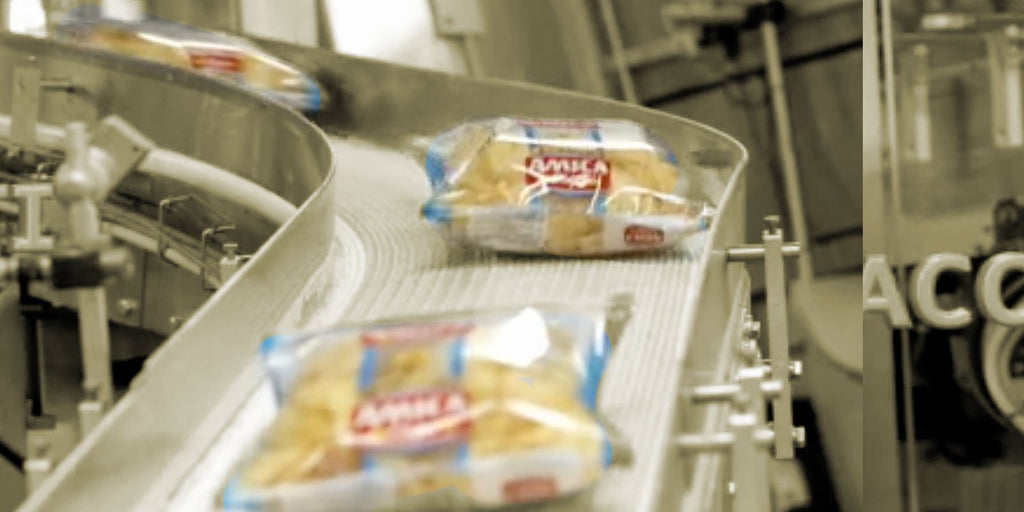 我們遵循HACCP管理系統 WE ADHERE TO A NEW CONTROL SYSTEM
HACCP(危害分析重要管制點)是一個自我控制系統, 旨在評估生産過程中每一個階段可能存在的食品安全風険。 這樣, 它會激活預防措施, 而不會只集中在成品上。 換句話說, 這個系統旨在監控食品生産和分銷過程中每一環節。
HACCP (Hazard Analysis and Critical Control Points) is a self-control system which aims to evaluate the possible risks at every stage of the production process which might impact upon food safety. In this way, it activates preventive measures without concentrating only on the finished product. In other words, this system aims at monitoring every step in the food production and distribution process.